With over 1000+ spa clients globally it's no surprise the GSI can handle your appointment booking requirements with ease. Our powerful appointment scheduling engine can easily handle single treatments, multiple treatments, groups and package bookings with a 3 dimensional approach to ensure you control and maximise your staff, rooms and equipment. Never make a booking mistake again!
What really makes GSI stand out are:
 Mobile Apps for Clients and Staff
Inventory Management for Retail and Professional Products and Purchase Orders
POS
Business and Financial Reporting and Analysis
Staff Management, Performance Analysis and Commisions
Internet Bookings and Gift Voucher sales with Online Gift Voucher Redemption
Built In Loyalty Management solution
Enterprise class promotions management
Industry leading marketing capabilities for email, SMS and social media including full Mail Chimp integration
Mobile Apps for Clients and Staff
1- The Digital Treatment Menu App
All information regarding your treatments, services, classes, retail products including photos, description and prices are stored within our your Gumnut Software. This app created a digital version of your printed treatment menu or brochure in a structured format with all your company branding. Should any information change within your Gumnut Software the app will automatically update itself.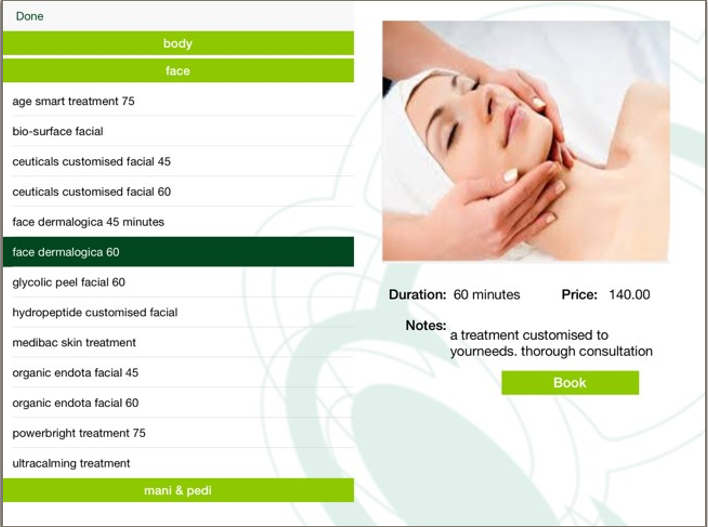 2- The Reception App
This app is designed to be used in your reception area and it displays the list of clients that are booked today. There is also the facility to enter new client information.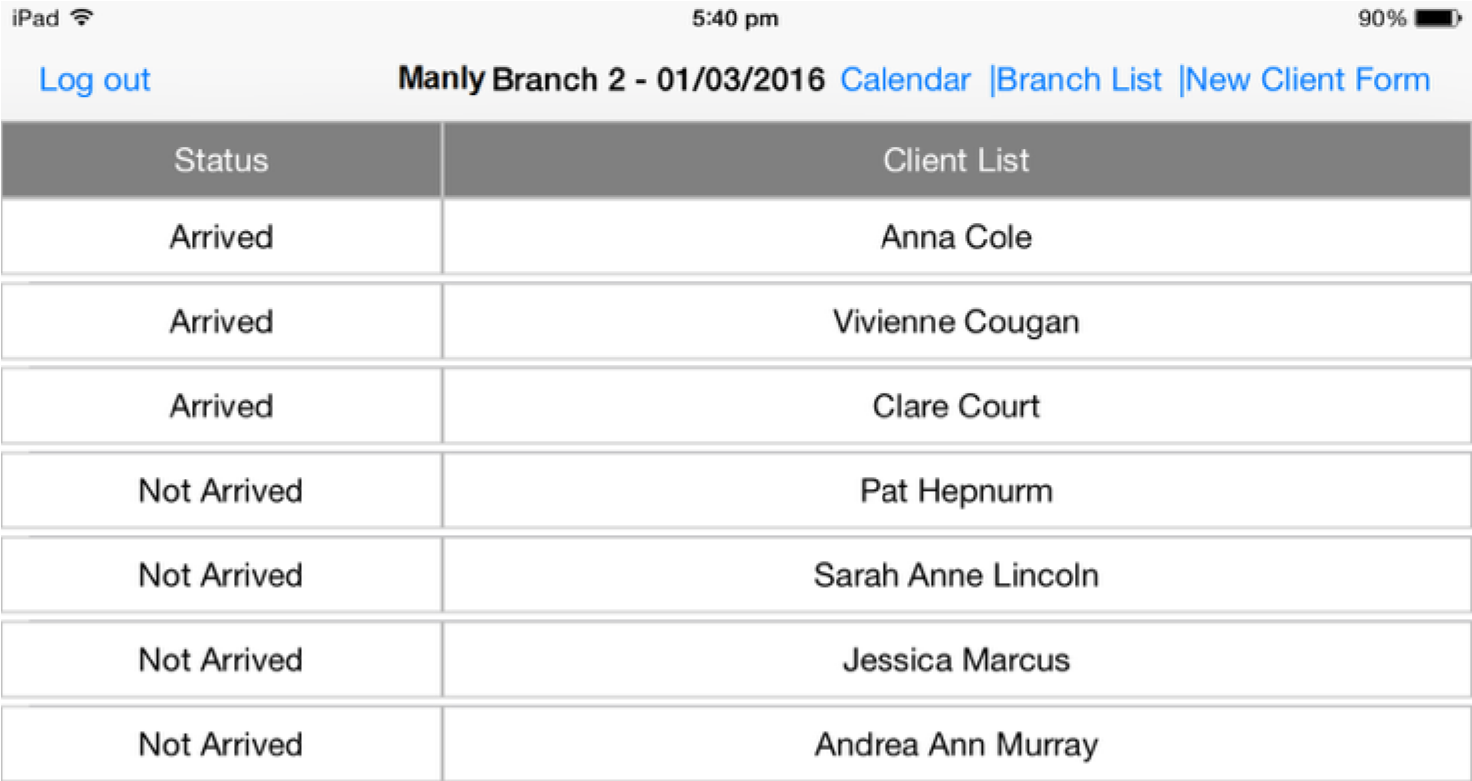 3- The Staff App
The Staff apps for smartphone and tablet are used by Therapists or Practitioners taking care of your clients. They can view their appointments for the day and access full client history including client details, treatment and retail purchases, notes and even the saved digital forms from within the document management system.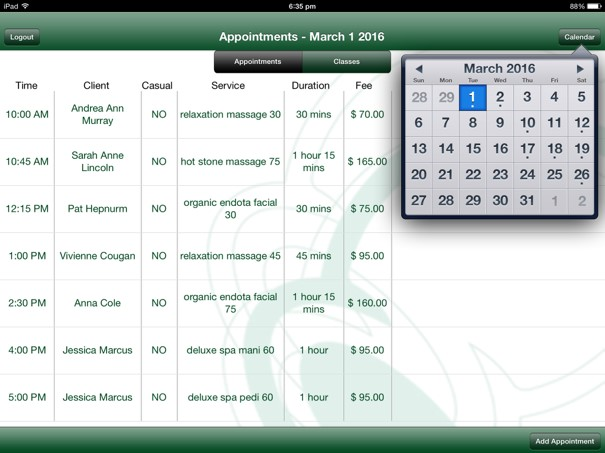 4- The Appointments App
The Appointments App for smartphones is designed for businesses wanting to give their staff visibility of their own bookings but without the ability to access any further detail. Only information displayed on the screen such as appointment time, treatment name, client name with client phone number available as an option, can be accessed.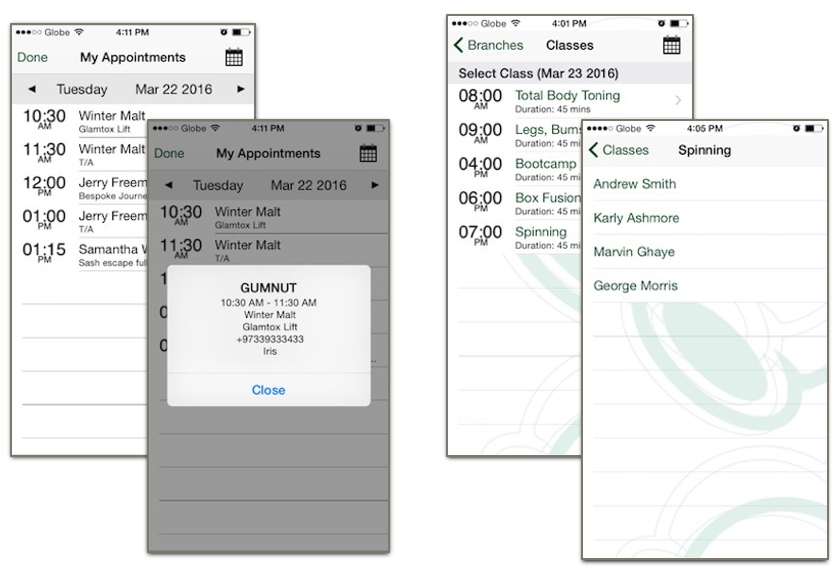 5- The Before & After Image App
This app is for businesses with a requirement to take images of their clients before and after their treatments or course of treatments.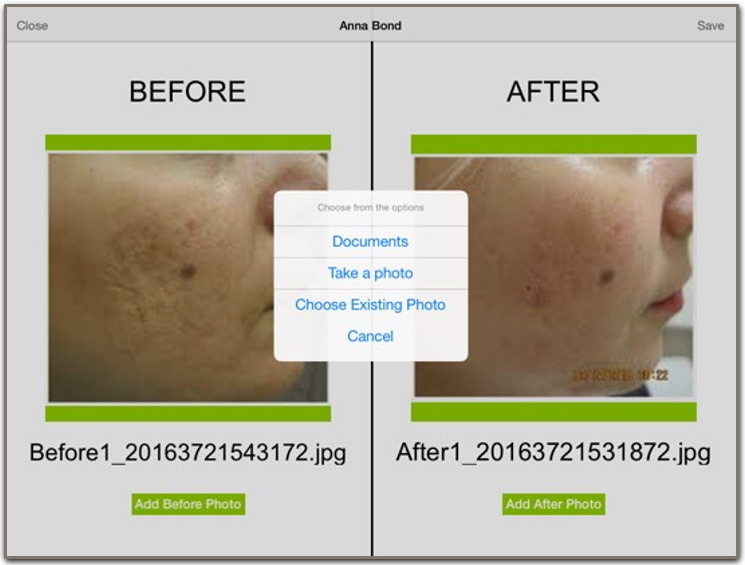 6- The Stock Take App
Speed through your stock takes with this incredible app. The app downloads the stock list and with the use of a barcode scanner (optional) stock items are counted.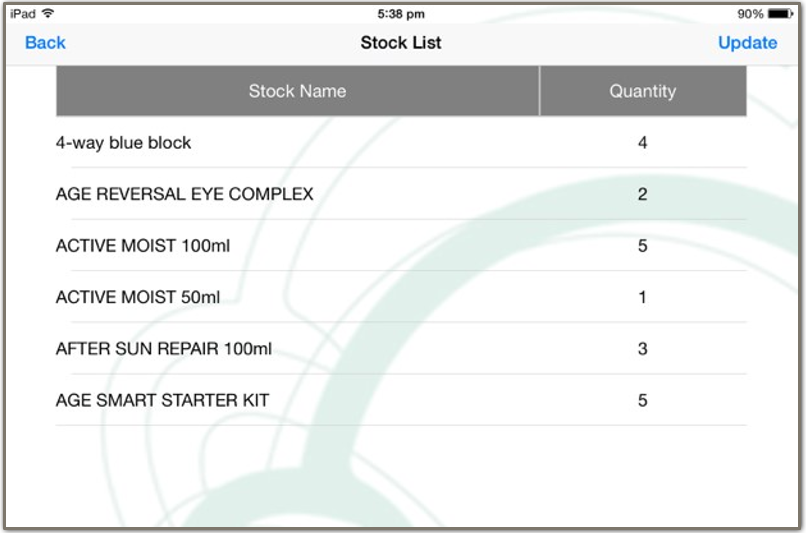 7- The Client App
This smartphone only app can be fully customized for your business. It can have all the capabilities are available for your website, but within an app specifically tailored to your needs. Your customers can download the app and register or sign in as a user.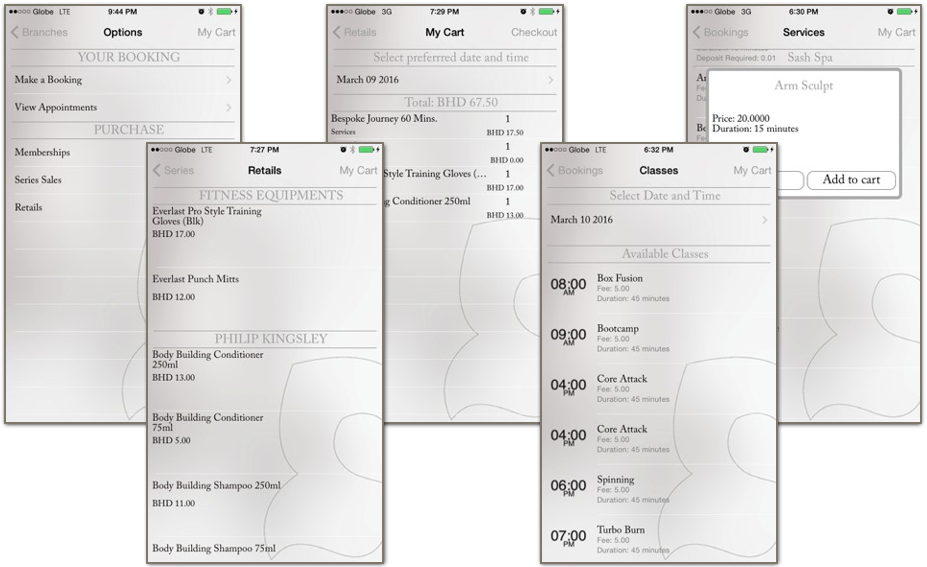 8- The Boss App
Do you like to keep an eye on your business when you are away from the operation? Are you the owner or manager of multiple sites and not always able to touch base with each site on a daily basis?
Then the Boss App is perfect for you!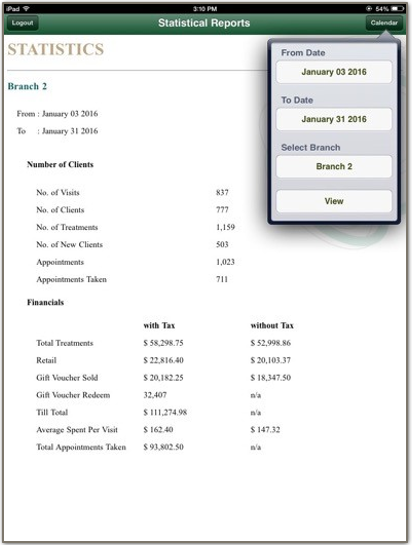 Request for a Demo, contact:
Mr. Joli Samuel
Business Development Manager
+971 50 1400 642